HVAC Heating and Air Conditioning
Delcor Inc has been serving the Eastern North Carolina area since the 1970's. Delcor Inc has been a trusted HVAC (Heating and Air Conditioning) and plumbing contractor for over 4 decades. Over the years, we have built a reputation in Eastern North Carolina for our professionalism and commitment to quality. Our service professional family has grown through the years without losing touch with our community. Our business is to provide the best in heating, cooling and plumbing services,  as well as other specialties such as water heaters, sewer systems, air quality, clean water filtration systems, generators for HVAC and more. Our technicians are highly trained and skilled to serve all of your HVAC and plumbing needs. We complete projects on schedule and efficiently to save you from further inconvenience.
Today's Necessity
Once a luxury, heating and air conditioning has steadfastly became a critical indoor element. HVAC units do so much more than maintaining ambient air flow and a comfortable indoor temperature. Whether it be for your personal residence or a commercial industry, Delcor has certified technicians to handle your HVAC installation/repair/maintenance (heating installation, heating repair, heating maintenance, AC installation, AC repair and AC maintenance) without any interruptions. Give us a call to receive your no obligation, free quote today!
Climate ChangeS – GO GREEN with a "Smart Home"
Are you planning on going green? Do you desire the knowledge, practices, and technology leading to a more environmentally friendly lifestyle? With climate change causing a warmer global temperature, extreme heat waves, melting ice caps, heavy precipitation, droughts, and life-threatening storms, it's evident that we must do something more to help produce a sustainable earth. Thus, green energy becomes increasingly relevant. The service professionals at Delcor can help you make your house GREEN, saving you money on utility bills while helping the environment! Give us a call today and learn about the cool options we can help put in your home to make it smarter and greener!
WHAT SETS US APART FROM OTHER HVAC COMPANIES?
Delcor, We Are "the Service Professionals"
When it comes to cooling, heating and plumbing repair or installation for your home in Eastern North Carolina, you can rely on "The Service Professionals" for the finest services. These services include: plumbing repair, new home or business plumbing installation, heating repair, heating installation, ac repair, ac installation,  air/water quality, Green House, remodeling and more.  When you choose Delcor, we promise the very best in professional services.  We also back our work with a MONEY BACK GUARANTEE, and you can be sure of the total commitment to your satisfaction. 
Playing a Role in the community
When Larry Osborne, Sr. had the vision to provide the HVAC and plumbing industry with professionals, he also wanted to keep in touch with the community. Today, Delcor does so by extending a lending hand to local non-profit organizations. We pride ourselves in having the best team that keeps its community in mind.
Please Review Us and See WHAT OUR CUSTOMERS ARE SAYING
My heat went out, and they were here the very next day. They had the unit in stock and I was up and running the very next day.

We had ice and snow last night and myMother-in-law's heat went out. Delcor arrived today sooner than they said they would and Nicholas Wyont repaired her unit so quickly! He even reduced the price because her unit was still under warranty. Thank you thank you thank you, Delcor!!!

We had a great experience with our service call yesterday. Sam was on-time, responsive and professional. Thanks so much!

Delcor is the only company I trust for my heat pump/gas pack. They have been great to us for years! Very honest, polite and dependable .

Kyle, Michael and Ivan represent the best of customer service. They are professional and customer friendly and any company they represent is truly on top of their game.

Awesome Company! They installed new AC/Heat pump for us and if there is a problem they respond quickly and have the problem. We are Deaf and we are able to use text for any questions or services needs. I am very impressed and happy with their services!

Simple and transparent pricing with super quick service. Have earned my repeat business again and again.

My twice-yearly preventative maintenance was performed by Sam in mid-November. He was great – professional, efficient, and reviewed his findings with me. Thanks Sam!

Faithful, loyal, honest and reliable. Delcor is your friendly neighbor hood fix it men.

Delcor is always professional and prompt. Technicians are always so nice and pleasant! Mine today was so nice and very knowledgeable. Highly recommend!!

I reached out to the company to inspect the heating and air in a home we plan on purchasing. Appointment was easy to set up and the tech (Justin) even showed up a few minutes early. He was thorough and very informative. Will definitely be using their services again in the future!

Grant showed up on time and was very professional and polite. I highly recommend having a maintenance agreement to have units checked & cleaned twice a year!

Our technician, Grant, was wonderful. He was on time and answered all of my questions completely. I was very pleased with my appointment.

I had repeated mechanical failed parts. For example, igniter was replaced five times in one year, and gas valve – three times. The reason for their short life was low manifold pressure: 1.6′ w.c. instead of the recommended 3.5′ w.c.Delcor took apart the gas line and blew nitrogen. The pipe was full of pipe dope. It was removed, and the pressure returned to its normal value.Finally after a year of struggle the correct diagnostic was done, and the problem fixed.

Grant showed up on time and was very pleasant and professional. I've always been pleased with the service technicians at Delcor.

I had a great experience with Sam from Delcor. He was quick, efficient, knowledgeable & personable. I would recommend him to anyone I know!

I have always been happy with the quality of service from Delcor. They call first, show up when they say, show you any issues you are having with your system and is always a fair price. Most recent service was with tech Richard Scott. He was thorough, explained what was wrong and got everything back in working order in no time. Can't recommend Delcor and Richard Scott enough. Top notch company and staff.

My thermostat was blank and would no longer control my HVAC. I called Delcor on Monday morning and was told that the serviceman would call me later that day. The serviceman called and came to my house. I explained the problem, and he was able to solve the problem and fix my thermostat. He then did a full check out of the system before he left.

Delcor is an excellent company! The technician Justin just recently came to perform my fall maintenance check up. He was on time, was very nice and professional. All was great, as it has been for every maintenance check I have had performed. I 100% recommend Delcor.

We recently purchased our house and had received recommendations for Delcor from our neighbors. The first time we turned the heat on, it didn't heat as expected (prior owners had installed less than a year before) Delcor dispatched a tech quickly. Justin was awesome! He quickly identified an installation issue, corrected and took the time to explain what was done. Will definitely use again.

Excellent and very professional service

I highly recommend Delcor for all your HVAC needs! Grant is the technician that I've worked with the most and he is always so efficient, professional, and goes above and beyond. Thank you Delcor for always delivering A+ service.

My service appointment visit on 11/8/2021 was timely and the technician was very professional. He explained his overall service and gave his professional recommendation on a couple of items that could save me and my family a great deal later down the road….Job well Mr. Richard Scott (Technician)

Once again Delcor has exceeded my expectations. My new thermostat works great, was easy to access, and is very easy and efficient. Justin answered all my questions and did an outstanding job solving my heating needs today. Thank you Justin and Delcor.

Justin our tech was great to work with. Great attitude and was able to finish our semi-annual checkup and filter change quickly. Justin has been out to the house before and remembered were everything was located. Great representative for Delcor.

Sam was very professional, seemed to know his job very well. He answered any questions I had and left the work area as he found it. The yearly service contract is money well spent.

Timely response, professional technician, reasonable cost. Can't ask for more than that!

Punctual, technically knowledgeable about my HVAC system.

Jeff was very professional and friendly. upon completions of the work he explained what he had done and answered any questions I had. I have been on the maintenance program for many years and have been pleased with their work ethics.

Grant, the technician, was early for appointment. He called before coming to make sure that was ok, and it was. He was courteous, friendly, professional and gave some good advice.

Called on Monday to have a tech visit to review condensation issues with the air handler. This was for a second opinion to compare to another service company. Scheduled for first call on Wednesday. Received a call from the office Wednesday morning to let me know that Nick would be coming out shortly. Nick was professional and personal. Took time to check everything out and make some adjustments. . Bottom line – professional all the way. Signed up for their annual maintenance. As we are new to the area always looking for quality service providers.

We contracted Delcor this summer to add a mini-split unit in our sunroom. We had gotten estimates from other companies but Delcor was not just the best price, they provided the most amazing customer service. From the start of it all, Kyle was a sales person who introduced us to Delcor and how professional they are. And how they truly put their customers first. He came to our home and never made us feel rushed or pressured. And just wanted to introduce us to the company and give us the estimate that we requested. When we called to schedule installation, Casey and the others in Customer Service were amazing. And then of course the day of installation Grant, install/service tech, was very professional and did an amazing job. He and his assistant that day make sure to not only complete the project in a timely manner, but most importantly wanted my wife and I to feel comfortable with everything. And when they left you would've never thought they were there. Because the cleanup was amazing. And now we have a cool room for the summer. And this winter will have some warmth.And then the next week we had a young man who came out from Delcor to walk us through how to use our new unit and make sure that we were comfortable with everything and was there for any questions that we may have.We are so fortunate to have gotten connected to Delcor. I've since contacted Stephen, the Delcor service manager. I told him how fortunate he was to have a great team of service techs working with him. It's truly one of the best businesses that I've worked with in many years. From Customer Service, to sales, to installation/service Delcor is the company that you need to consider for your heating and air-conditioning needs.

Technician Nicholas arrived on time and was very courteous and professional. He quickly performed 6 month inspection of heating unit. Unit was found to be working properly. Nicholas brought replacement air filters which was appreciated. Work was performed at the high standard we've become to expect from Delcor.

Delcor is an excellent company. I have a service contract with them that I pay monthly and they come fall and spring to service my HVAC unit. It catches things before anything serious happens. All the service people I have had have been very good. Richard Scott is the best. I just had my unit serviced by him for the winter and it is working fine. I highly recommend this company.

Richard Scott just performed routine maintenance on our HVAC systems. He was thorough, professional, and friendly. We were very pleased with his service!

Sam did a very thorough job and was careful to explain everything about one of our units that will probably need work in the future. Extremely nice, polite person!

Rick came out for a scheduled maintenance visit last week. He was fantastic. Professional, knowledgeable, thorough, and friendly.

Grant was very prompt and courteous.. practiced COVID safety and wore his mask and put on feet protectors so as not to track in dirt..very knowledgeable and efficient in servicing my ac/heating unit. Very pleased with service! Judy Scott

The guy's came out and fixed my problem quick and shared a little knowledge about what they were doing which was a plus…great company great attention to detail as well..thanks Delcor

Thanks to Sam for coming out and doing our Fall maintenance on our HVAC. He was prompt and professional

Justin and Ray did an amazing job communicating, sharing information, discussing the issue, took care of the issue with great knowledge and professionalism. Very polite and thoughtful as to came early and asked if they could start outside before I was able to get home, which is so appreciated. Wonderful technicians.


We had a few problems with the on-demand water heater install and when Delcor was informed about our concerns, they came out and took care of the problems. I changed my rating from 3 stars to 5 because of their response.

Grant was excellent & professional. Explained everything to me.

Technician very knowledgeable, polite and friendly. Performed repair within timely manner and everything operating great. Very professional company and service!!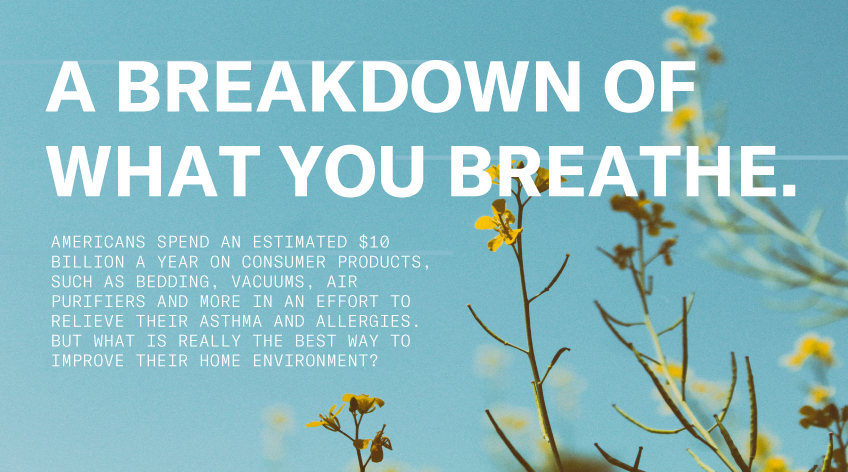 Air Quality
Reduce the risk of viruses in your home and give you peace of mind. Utilize a new technology such as iWave, an air purifying device, that installs in any duct air conditioning system.  When air passes over the iWave, ions produced by the device reduce viruses, pathogens, allergens, particles, smoke
Read More »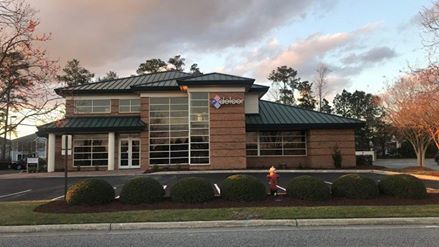 Weekly Letter Covid-19
May 21stDear Customers, April showers bring May flowers and hopefully the continuation to normalcy or what may be the new normal moving forward. Delcor has maintained emergency coverage during this pandemic ensuring the comfort for our customers that have been staying at home for these past few months. Our technicians have
Read More »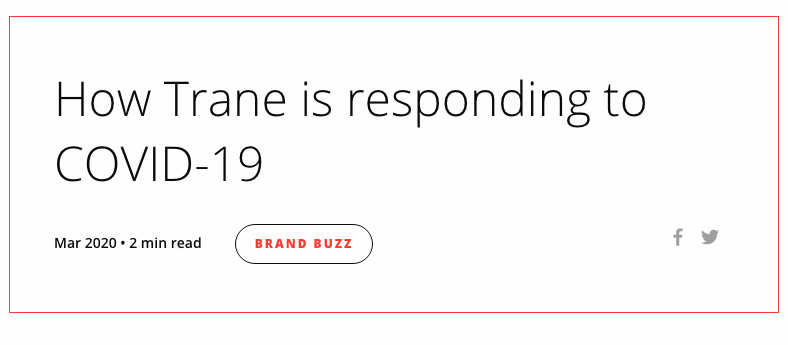 Weekly Letter Covid-19
Trane Article: March 2020 As the world works to contain the spread of the coronavirus COVID-19, our team at Trane is adapting to this rapidly evolving situation, implementing safety measures, and taking care of each other, our partners and our customers. Our business is largely categorized as "critical" by the
Read More »